ORYON Managed Database makes it easy to set up, operate and scale a relational database in the cloud. It makes you hassle free to focus on your business applications and you can get the faster performance, higher availability, security and compatibility you need. Managed databases is a powerful alternative to installing, configuring, maintaining, and securing them manually.
Customize The Perfect Plan For You!
There are familiar database servers to choose from PostgreSQL, MySQL & MariaDB.
All of our Managed Databases (MySQL) Plans include:
Top Tier Data Center available in various locations

Regular Server Performance Tuning

24 x 7 Expert Management And Support

24 x 7 Proactive Services Monitoring and Troubleshooting

DB Server Performance Tuning and Optimization
Choose between Standard plan or High Availability (HA) plan.
High Availability plans add redundancy and durability to your database by using extra servers for fail-over so that no single server hardware failure will affect your database. It synchronizes, replicating data to the replica and providing failover to the standby database server. If the primary database server fails, the service still remains available. The failover database server is immediately promoted to primary and begins serving requests while a replacement standby database server is provisioned in the background.

Database Server Options:
PostgreSQL 10 / 11
MySQL 5.6/ 5.7/ 8
MariaDB 10.x
All prices in Indian Rupees (INR) Nett Monthly. Databases migration is free of charge.
Choose the location for your server: Singapore, Mumbai (India), Seoul (South Korea), Tokyo (Japan)
Business Benefits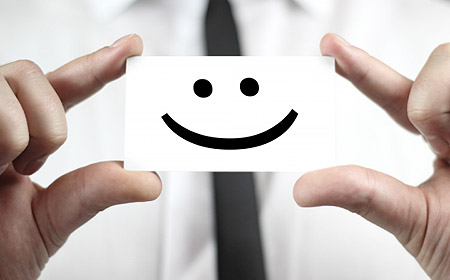 Scalable performance
Scale up at anytime to support your growth! Our automated system responds most of the service alerts with an auto-healup technology.
FAQ - Your questions? We got answers!
What does ORYON manage on my behalf?
ORYON manages the work involved in setting up a managed relational database on the Cloud Server. Once the database is up and running, we automates common tasks such as performing backups, security, patch upgrade, etc.,
Can I scale up or down my managed database?
We can scale up your database by taking a snapshot of your database and creating a new, larger database plan from snapshot or by creating a new, larger database using the emergency restore feature. You can also switch from Standard to High Availability plans and vice versa using either method. You cannot scale down your database and technically it's irreversible at the moment.
How can I back up my managed database?
We backup your data automatically and allows restore of this data from a specific point in time to a new database. Automatic backup is a free service for your database but only saves the last 7 days of data. If you delete your database, all automatic backup records are deleted and point in time restore is no longer possible. To retain backups of data after deleting your database or to retain a backup for more than 7 days in the past, please inform Oryon to use manual backup.
What is the minimum contract?
We do not have any contract period on our managed databases. You can sign up today and cancel any time you wish with no exit fees or termination notice periods.
How many databases or schemas can I run within a Managed Database Server?
There are no limit imposed by software
How do I import data into a Managed Database Server?
There are a number of simple ways to import data into Managed Database Server, such as with the mysqldump or mysqlimport utilities for MySQL. For more information refer our KB articles.
Can I use MSSQL or can I host MSSQL databases with ORYON?
You need a separate windows server environment to use MSSQL. You can contact our support team via live chat to clarify about the MSSQL requirements.
What if my question was not answered in this FAQ?
Our Support Team who is available 24x7x365 will be happy to answer any specific questions you may have on the live chat.
For questions and enquiries related to device setup and administration, please refer to